It's been SO long since I linked up with Farley's currently. I'm feeling withdrawal. Currently withdrawal.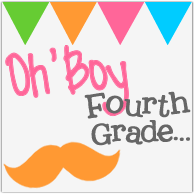 Jeez. I'm a mess. Having an
affair
and suffering withdrawal. Why are you reading my blog!!?? I'm clearly a hot mess.
Okay, just kidding. I'm linking up now because I love this linky! I love visiting other blogs and seeing what people are up to. Plus, it's a great way to kick off the month.
Here's mine!
Ahhh... The MamaRoo. Have you seen this spaceship swing? It is awesome and it's my little nugget's favorite resting place in the evening. The only bad thing about the MamaRoo is that they don't make it in adult size. I mean, seriously. I want one for me. If I was an engineer and not a teacher I would invent one. Then I'd go on Shark Tank (which I'm also listening to right now) and make a bajillion dollars. And... thus is the reason I am telling myself to be productive. Clearly I'm doing anything but.
I already said it. And I'll say it again. Blog. Design. Yay.
It rained yesterday and drizzled today in San Diego. Yes! I loved it. We need the rain, so that's good. But it's also a great reason to wear a sweater. And we've had little opportunity for that this winter with our 80 degree weather. Sigh.
I know the rest of you could be perfectly content if snowflakes became extinct. Especially after this particularly snowy winter. But I am deprived and I wish for snow. I do not wish for scraping snow off my car or sleeping in my school (Teachers are amazing, btw!) so maybe I'll just shut up and go put my flip flops on.
I cannot get organized. That is all.
True - I have never been to Disneyland. Yes, I live less than 100 miles from it. Why, you ask? Well, I've been to Disney WORLD and I've been to Disneyland PARIS, but never ever have I been to Disneyland. Maybe I will, maybe I won't. I guess I just don't know how many versions of It's a Small World one needs to experience in one's life. Thoughts on that?
FIB - Never lived in Finland. Although a coworker did. She's from there. She's lovely.
True - I DO have 12 brothers and sisters. Kind of. Some are half and some are step. But in some way, I do! Think: Brady Bunch.
Alright, that's all folks! Hope you enjoyed my little February glimpse.
I'm off to climb into the MamaRoo (and probably break it).