Life is so so so much better with friends! These friends to be exact! We are up too late (for our own goods) chatting and creating classroom materials to make your life easier. This month's giveaway is fabulous!
Click each pic, follow, and comment for a chance to win. Oh and did you see those cute birds in the graphic? Let me tell you each of us has a "bird" story to share. Oh yes, that's right a bird story.... don't we all have a bird story? This group of friends either loves them, are freaked by them, or have had an encounter worth reading about! Click a pick to head on over.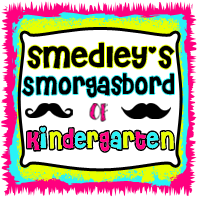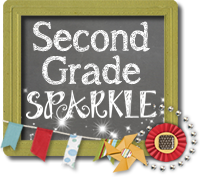 Who doesn't love a good traumatic bird story? You know you do. My friends and I are sharing ours (or any general traumatic aviator story) for your end of year laughing pleasure.
It's always fun to laugh at other people during the last weeks of school.
So today I bring you...
Geese: A Cautionary Tale
I grew up in a small suburb of Philadelphia. Little league and ice cream trucks, trees and parks. We had great parks, great schools, and people who fed bread to ducks for fun.
I also had a working mom who spent a great deal of time reading articles about 'Quality Time', a parenting philosophy that took the 80's by storm and often appeared in various publications.
One of the things my mother and I would do as 'Quality Time' was visit our local township park -- and we, ourselves, would feed bread to the geese that resided in the lake there.
One sunny, spring evening my mother and I, along with our half-full bag of Stroehmann's Bread (a local Pennsylvania bread company notorious for its obnoxious yellow bag), headed to our usual park.
I might have been six years old.
I cheerfully skipped over to the water's edge. Reaching my hand into the bag, I pulled out a slice of good-ol' white bread. Like a skilled geese feeder, I tore small pieces and tossed them into the lake. I gleefully watched as the geese raced toward the meager scraps, pecking their heads into the water to grasp the morsel in their beak. There must have been about fifteen geese, and they would swarm upon each little piece of bread, sometimes fighting, squawking or pecking at each other to win the prize.
My mom sat on a nearby bench.
I continued to reach into the bag, tear bread, and toss it into the lake. (So innocent... so... stupid.) But every time the geese had their fill, they would move a little closer toward me and the edge of the lake. And my feeble attempts to throw the bread farther into the lake were unsuccessful. I mean, I was only six, after all!
Suddenly my tearing and tossing was not fast enough. The geese started to charge at me like I was a piece of bread! They began squawking and hobbling out of the lake, onto the edge of the mud... squawking and squawking!
I panicked and made a mad dash toward a nearby picnic table, climbed onto the seat, then onto the table. The geese followed me! The crowded under the picnic table and through the wooden slats I could see their freakish beaks opening and closing, squawking and yelling, "Give us that friggin' bread!!!" They bit up toward the slats, right under my feet.
I screamed a scream that would scare any goose, anywhere.
Except these devil geese.
My mom rushed over! She shooed the geese away, scooped me up, and we ran back to our car. The geese? They continued to chase us.
Devil. Geese.
Freakish. Devil. Geese.
We drove away and we never fed geese again.
And better for them anyway. White bread is totally bad for you.
Speaking of bad for you... Yum! I made these the other night for dinner. They were soooooo good! Maybe only kind of bad for you...
Here's the super-cute my second graders did for their
Mother's Day gift last year
. They wrote a recipe for what makes a wonderful mom. I'm hoping to think of something equally clever this year, but I usually don't think that far in advance. Maybe check back next week.
Plus I'm all distressed about the geese now...
This was my desk at 9:30 today. I believe it is perfectly acceptable to use Skittles to survive the week before testing.
A girl's gotta do what a girl's gotta do.
I do typically prefer chocolate. But I was desperate.
Hope you'

ve enjoyed my Five for Friday!
Link back up with Doodle Bugs by clicking her graphic below!